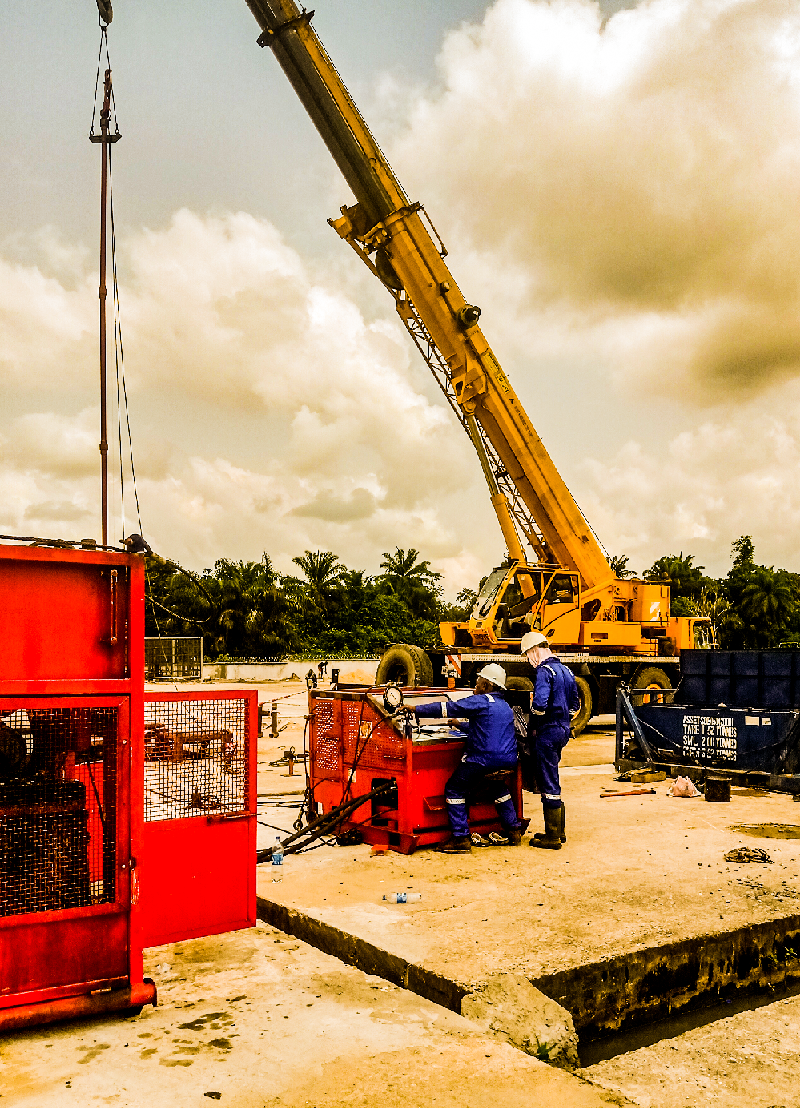 STAR OFFSHORE ENERGY NIG LTD offers a broad base Slickline services to its clients to meet production uptime thereby making them get value for their money. Our equipment are state of the art and are the latest that are available in the industry at the moment.
STAR OFFSHORE ENERGY NIG LTD places a lot of value on its staff and so our Slickline service personnel have many years of experience in handling the various tasks that they had to do. They have been exposed to both local and international trainings which have kept them abreast of the latest technologies that are being deployed by clients around the world and which our tools and equipment can deliver.
Our wireline services group is well positioned to deliver Slickline services to meet your specific requirement using highly sophisticated tools to carry out these tasks.
STAR OFFSHORE ENERGY NIG LTD acquired single drum and double drum wireline units which are capable of running 0.108 inch and 0.125 slickline, 3/16 inch and 5/16 inch galvanized dyform braided line. Our units are versatile and can be deployed in deep water, shallow water, swamp or land wireline operations. The units have very small foot prints and are very light weight, some weighing less than 2 tons making them  good fit for offshore locations where weight, space and crane lifting capacity is a constraint.
Our range of slickline services include but not limited to the following
Bottom Hole Pressure Survey
Hydrocarbon Gas detection Services
Swabbing Operation
Gas Lift Valve Installation
Sand bailing
Bailing of junk in well bore or a down hole flow device
Hydrostatic Bailing of the inside of RPT plugs and Wellhead Crown plugs
Gauging of tubing
Wax Cutting
Fishing operations
Running of Wellhead Crown Plugs.
Pulling of Wellhead Isolation Sleeves
Running and pulling of RPT Plugs
Running and pulling of Wellhead Nipple Protectors
Running and pulling of lock-out tools for permanent Lock-out of SCSSV's
Running and pulling down hole flow devices
Running of a lead impression block (LIB) to obtain a "picture of a obstruction" in the well bore
Shifting the profile to release Hydraulic set packer
Shifting of a "R" type sleeve in a Lower Completion Gravel pack assembly
Shifting Sliding Side door Sleeves (SSD's)
Repair, Redressing and testing of Wireline retrievable safety valves.
Repair, Redressing, testing and calibration of Gas Lift Valves, Chemical Injection Valves, Ambient and Pressure Bellow Valves.
Gas Lift Design Services
Gas Lift Mandrels
Gas Lift Valves and Latches
Dummy Valves
Chemical Injection Valves
Electric Submersible Pumping System Design, Supply & Installation.